In the modern society, tons of organic wastes are generated every day. These organic wastes contain a lot of trace elements and amino acid. However, if we can not make good use of them, they are just useless garbage. Is there a technology that can turn organic wastes into treasure? The answer is yes. The best way to solve this problem is to covert organic wastes to fertilizers. In order to recycle organic wastes, Shunxin Heavy Industry has invented a series of organic fertilizer equipment. Shunxin "waste to fertilizer" machines include compost equipment, fertilizer granulators, mixer machines, crushing machines, fertilizer dryers and so on. By using these fertilizer equipment, you can turn organic waste to fertilizer.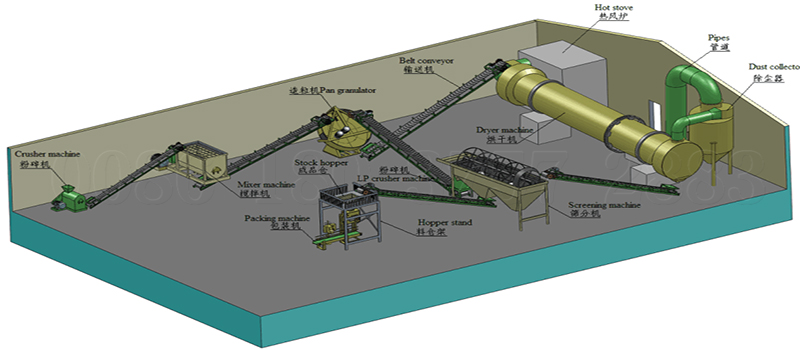 What materials can be transformed from organic waste to fertilizers?
Shunxin organic fertilizer machines can process various organic wastes into fertilizers. In the following, we will show you some organic wastes that are applicable to organic fertilizer production lines.
Municipal sludge:
It is very common material. Many clients of Shunxin have used our organic fertilizer machines to convert municipal sludge waste to fertilizers successfully. In general, municipal sludge contains many microorganism and organic matters. The organic fertilizer made by municipal sludge can not only provide nutrients for the plants, but also refine the soil. However, not all municipal sludge is suitable for making organic fertilizers, because heavy metal elements in some municipal sludge is too much. For your information, heavy metal elements are harmful to human's health. Therefore, if you want to use municipal sludge as materials to make organic fertilizers, you should test the content of heavy metal elements in it at the first step.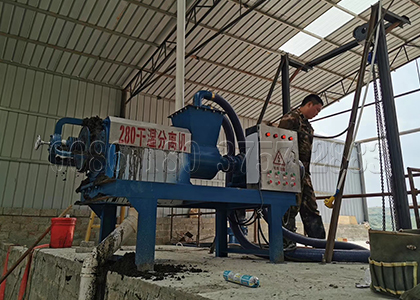 poultry manure dewatering machine
Model: SX-180
Main Power: 4kw
Pump Power: 2.2kw
Vibrating power: /
Voltage: 380v
Dimension:2020*650*1150mm
Municipal solid waste(MSW):
MSW is also a pollution source of big cities. In traditional processing method, municipal solid waste is just buried underground. However, it is not that eco-friendly. Therefore, is there a better solution?Nowadays, you can use fertilizer facilities to recycle municipal solid waste to fertilizer. MSW that can be used to make organic fertilizers mainly include domestic food waste, restaurant wastes, residues of afforestation. In addition, if you want to use Shunxin organic fertilizer machine to turn municipal solid waste to fertilizer, you need equip screening machine to sieve the hard staff out.
Animal waste:
Animal wastes (chicken manure, cow dung, pig waste…) are smelly, so they always cause air pollution. For many farm holders, how to deal with a huge amount of animal manure is a nerve-wracking problem. In order to solve this problem, Shunxin has manufactured "waste to fertilizer" machines. For your reference, if the water content of the manure is too high, you need a Shunxin solid-liquid separator to process it before composting the manure.
Crop stalk:
Dry crop stalk is a very useful plant resource. On the one hand, crushed crop stalks can be made into organic fertilizer directly. On the other hand, you can use it as agent to regulate the moisture content of some other wet organic materials.
Apart from these organic wastes, there are other materials including biogas residue, bean dregs, draff, rice hull, etc. So, how to make these organic waste to useful fertilizers? Shunxin will answer this question as follows.
How to process organic waste to fertilizer?
In order to become useful fertilizers, organic wastes need to go through a series of processes. Of course, it does not mean that all kinds of the raw materials should go through the same processes. For example, if you want to use chicken waste to fertilizer, you need a machine dewater it at the first step. However, if you plan to use cow dung, generally speaking, you can ignore the dewatering process. In the following, Shunxin will introduce you the basic processes of making organic fertilizers.
Composting organic waste:
In organic fertilizer production lines, this is an inevitable process. You can not spread the fresh organic waste in the field, because it will decompose gradually. And during the decomposing process, the organic waste will radiate heat in the field, which is harmful to the seedlings. Therefore, it is a must to use thoroughly decomposed organic waste to make fertilizers.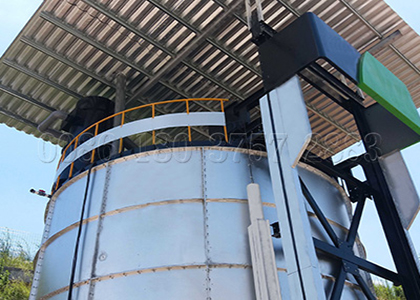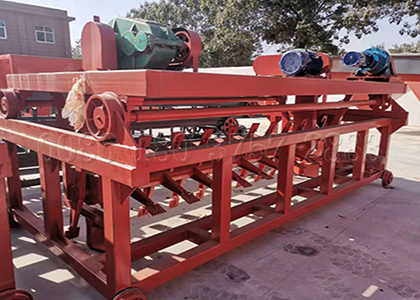 Crushing the composted materials:
After being composted, there might be some agglomerated materials. For making quality organic fertilizers, you should employ a fertilizer crusher to crush them into powder particles.
Mixing materials and additives: If you want to make very nutritious organic fertilizers, you can add some microelement additives or beneficial bacterium during the mixing process.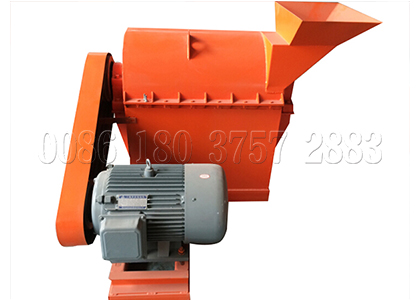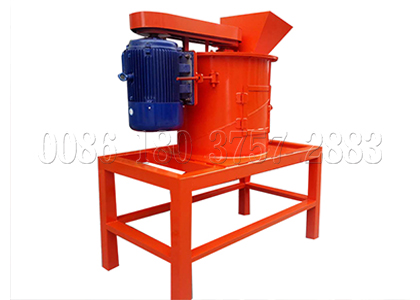 Notice: Finishing the above processes, you will get powder organic fertilizers. However, if you want to make granular organic fertilizers. The mixed materials should go through the following steps.
Granulating the powdery organic materials:
Granulating is the most important part of a pellet organic fertilizer production line. So, you need choose a good fertilizer granulator to pelletize the organic powder.
Selecting the quality fertilizer pellets:
The aim of the selecting process is to separate qualified and unqualified pellets. There are two different kinds of unqualified pellet: 1. it is still powder. 2. too big pellets are also unqualified. The unqualified will be regranulated in the granulator while the finished fertilizer pellets will go through the next procedure.
Drying the quality finished organic fertilizer pellets:
In a general way, the composted organic waste is a little wet(moisture content of it is at the range of 25-30%). Therefore, the moisture content of the granulated fertilizer pellets is a little high. In order to store organic fertilizers for long time, you should use a Shunxin fertilizer dryer to reduce the water content of the finished organic fertilizer.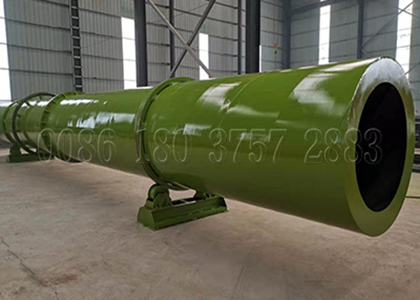 Fertilizer Drying Machine
Model: SXHG-1010
Power: 7.5kw
Capacity: 2-4t/h
Rotating Speed: 6(r/min)
Installation Angle: 3°-5°
Cooling the hot pellet:
It is a preparation step for the fertilizer process. In most situations, some grease is the coating material. It is difficult to coat grease on the hot pellet. Besides, if the capacity of your organic fertilizer production line is fairly small, you can choose natural cooling method.
Coating the organic fertilizer pellets:
As we have noted, through coating process, there will be a greasy film on the surface of the pellet. Hence, it will be more convenient to store and transport the coated fertilizer pellets.
Packing the "waste to fertilizer" pellet:
Obviously, before this step, you have done all the work of making organic fertilizers. If you fertilizer plant is small-scale, you can pack and weigh the fertilizer manually. However, for large-scale fertilizer plants, we suggest you have a Shunxin automatic packing machine.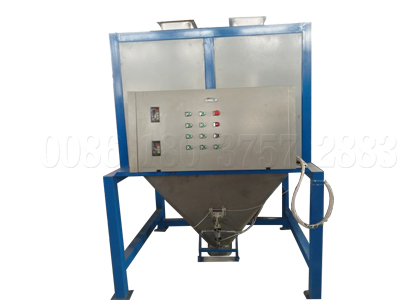 Double Bucket Packing Machine
Model: SXH-C100
Function: packing and weighing materials
Weight: 800kg
Voltage: 380v
Packing Speed: 5-8bags/min
Degree of Automation: fully automatic
High-efficiency Shunxin "waste to fertilizer" machines
In order to turn waste to useful fertilizers, you need different "waste to fertilizer" machines. In the following, Shunxin will introduce these "waste to fertilizer machine".
Commercial compost machine for sale:
Commercial compost machines are very useful organic fertilizer machines. Shunxin compost machines include fermentation tank and compost turner. What's more, there are six different kinds of compost turners of our company. In addition, fermenter for biofertilizer production is a patent prouduct of Shunxin. It can greatly shorten the fermentation time.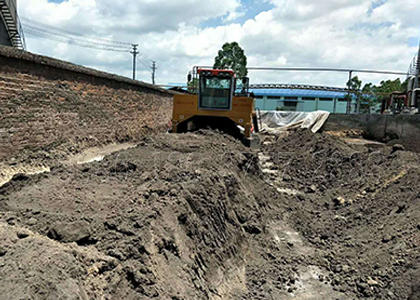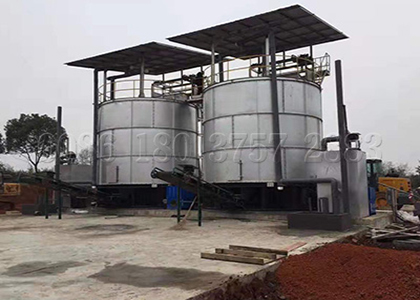 Fertilizer mixer and crusher:
Crushing machine can make the caked organic materials into small particles. Shunxin fertilizer mixer machine can stir the crushed materials evenly. Generally, the crusher will be placed after the crusher machine. Shunxin is able to provide you various fertilizer crushers and mixers.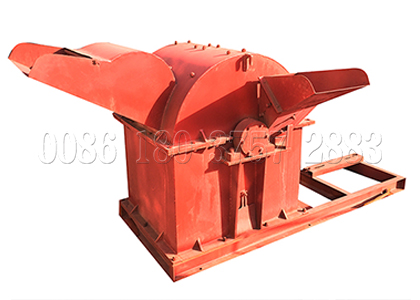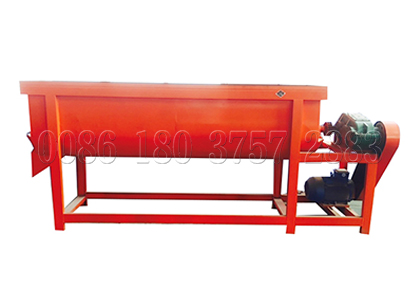 Shunxin organic fertilizer granulating machines:
In the fertilizer equipment market, pan granulator, rotary drum granulator and new type organic fertilizer granulator are the hot-sale granulating machines. Besides, the granulation rate of these three granulators are all above 90%. What's more, they all employ wet granulation method.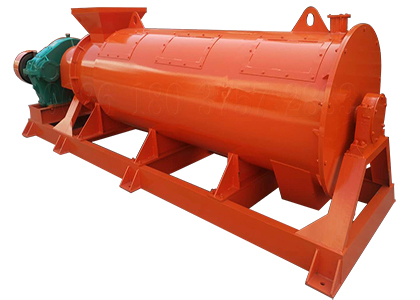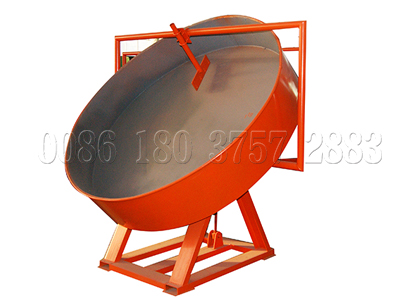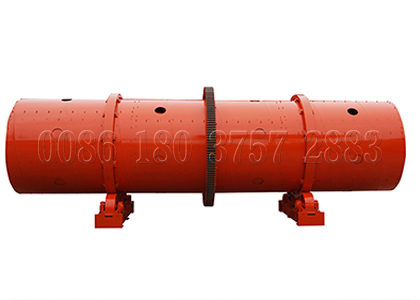 Screening machine:
Shunxin screening machines play an important role to separate the qualified and the unqualified fertilizer pellets. Therefore, an efficient screening machine is very helpful. We have rotary screener and vibrating screening machine.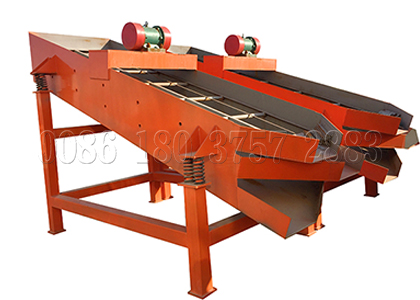 Fertilizer dryer and cooler:
Fertilizer drying machine and cooler are a pair of horizontal drum-shape machines. They can reduce the water content of the granulated fertilizer pellets. In order to make high-quality fertilizer pellet, they are necessary machines.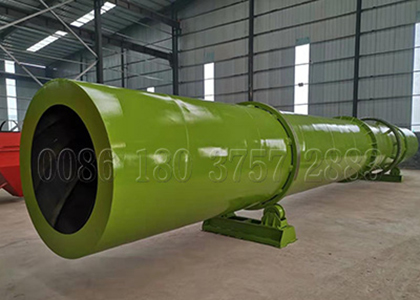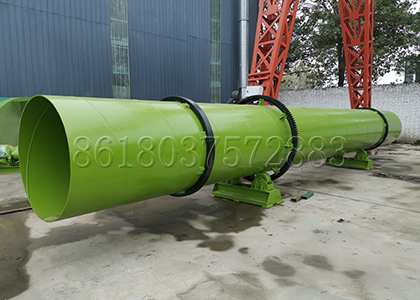 Fertilizer coating machine:
Shunxin fertilizer coating machine is also of horizontal drum shape. Coating machine can improve the quality of fertilizer pellets. In addition, the fertilizer pellets processed by fertilizer coating machines are easy to store and transport.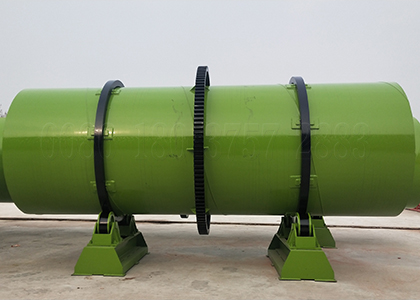 Fertilizer Coating Equipment
Model: BM1400*4000
Inclination: 3°
Rotating Speed: 13(r/min)
Capacity: 7 (t/h)
Power: 7.5kw
Automatic fertilizer packing machine:
Shunxin automatic fertilizer packing scales are divided into powder fertilizer packing machine and pellet fertilizer packing machine. Thus, you should choose the fertilizer packing machine according to the materials. What's more, if the output of your fertilizer plant is small, you can pack the organic fertilizer manully.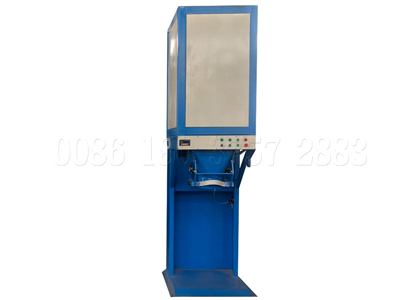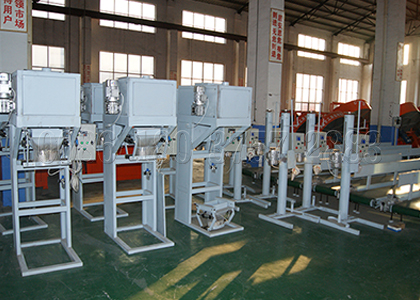 Capacity of different organic waste to fertilizer production lines
An organic fertilizer production lines is the proper arrangement of different fertilizer machines. The capacity of Shunxin fertilizer production line ranges from 0.5t/h to 30t/h. For your reference, we also manufacture smaller laboratory pan granulator. If you just need to do fertilizer experiment, you can only buy a Shunxin pan granulator instead of the whole production line.
According to standard of Shunxin: 1-5t/h production lines are relatively small fertilizer making lines. 5-8t/h fertilizer production lines are medium. 8-30t/h production lines are quite large-capacity fertilizer production lines.
In general, our sales need to know your demand on capacity to design a suitable fertilizer production line for you. Therefore, if you want to buy fertilizer machine or get some suggestion from us, we hope you could tell us your demand on capacity.