It is obvious that fertilizer granulators are very important machines for both compound fertilizer production lines and organic fertilizer production lines. What's more, commercial compost machines are necessary equipment for large and medium organic fertilizer plants. However, apart from fertilizer granulator and composting equipment, there are lots of auxiliary equipment in a fertilizer production line.
In the following, we will introduce five kinds of auxiliary equipment of fertilizer production line.
Solid-liquid separator
This machine is useful for organic fertilizer production. If you want to make organic fertilizer, you should compost the organic material at first. However, some organic wastes like chicken manure and municipal sludge are too wet, so they should be dewatered before the composting process. Shunxin solid-liquid separators are high-efficiency dewatering machines. They are widely used in organic fertilizer industry.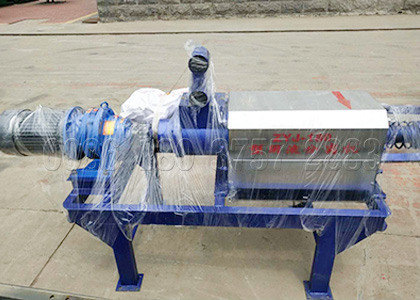 chicken manure dryer machine
Model: SX-180
Main Power: 4kw
Pump Power: 2.2kw
Vibrating power: /
Voltage: 380v
Dimension:2020*650*1150mm
Shunxin crusher machine
Crusher machine is another auxiliary equipment of fertilizer production. We have different types of crushers for different fertilizer production lines. For example, urea crusher is a special machine for making compound fertilizers. What's more, semi-wet material crushing machines can be used to crush wet organic wastes. Apart from these two crusher machine, Shunxin also has stalk crusher, chain type crusher, vertical crusher for fertilizer production. Besides, Shunxin hammer crusher is suitable for crushing material of high hardness.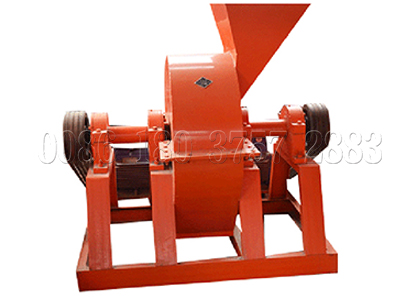 Cage Pulverizing Machine
Model: SXLSF-600
Size of Feed Port: 380*320mm
Power: 22kw
Capacity: 4-6t/h
Overall Size: 1500*1500*1500mm
Fertilizer mixer of Shunxin
In order to mix the powder material evenly, You can use fertilizer mixer machine. Shunxin fertilizer mixers include disc mixer, low-cost horizontal mixer, single shaft mixer, double shaft mixer and new type vertical mixer. We can also provide you BB fertilizer mixer. BB fertilizer mixers are used to evenly mix fertilizer pellets.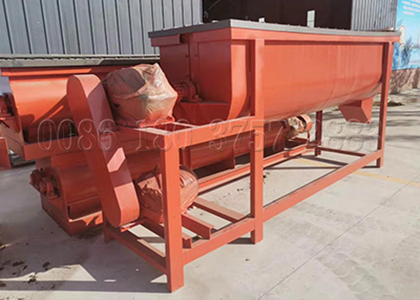 Single Shaft Fertilizer Mixing Machine
Model: SXSJ-7030
Power: 11kw
Stirring Speed: 54(r/min)
Overall Size: 4000*950*1600mm
Color: red(can be customized)
Drying machine for fertilizer production
Fertilizer dryer machine is a drum-shape equipment. It is used to dry the granulated fertilizer pellets. In general, if you have a fertilizer dryer machine, you need equip it with a exhaust fan and a burning stove. When the drum dryer is working, the main part of it will rotate. Then, the fertilizer pellets in it will rotate too. Dryer machine can reduce the moisture content efficiently.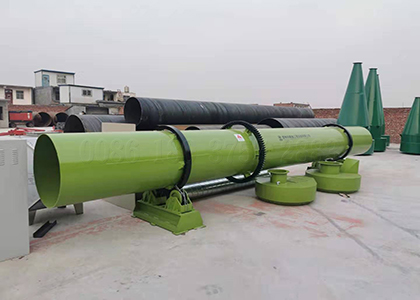 Fertilizer Rotary Dryer
Model: SXHG-0808
Power: 5.5kw
Capacity: 1-2t/h
Rotating Speed: 6(r/min)
Installation Angle: 3°-5°
Fertilizer packaging machine
This is the last auxiliary equipment of fertilizer production that we will introduce. You can use automatic fertilizer packing machine to packing powder or pellet products. In addition, Shunxin fertilizer packing scale can weigh the fertilizers automatically. For your reference, we have no-bucket packing scale, single-bucket packing scale and double-bucket packing scale.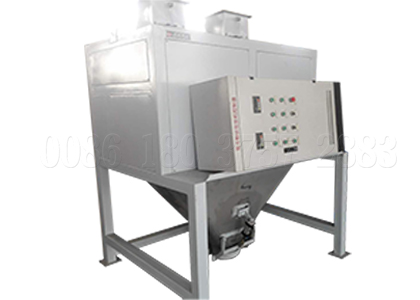 No-bucket Packaging Machine
Model: SXH-B10
Function: packing and weighing materials
Weight: 400kg
Voltage: 380v
Packing Speed: 3-4bags/min
Degree of Automation: fully automatic
If you need our auxiliary equipment of fertilizer production, you can contact us to get more detailed information about them.