Rotary screener machine is key in commercial fertilizer manufacturing process. With this machine, you can separate the unqualified fertilizer products out conveniently and improve the quality of your finished fertilizers. There are two types of sifter machine in Shunxin. Besides the rotary type machine, you can also use our vibrating screening equipment. They can help you make high-quality fertilizers. And as a professional fertilizer equipment manufacturer, you can get not only high-quality fertilizer machine, but also the favorable price in Shunxin Machinery.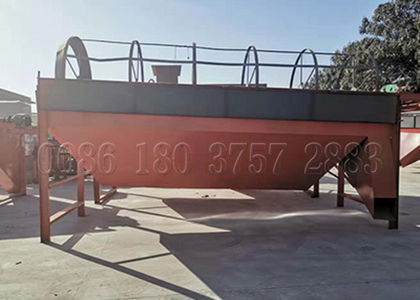 Compost screener for sale
For your screening requirements, Shunxin manufactures 2 types of fertilizer screening machine for you. They adopt different working principles for screening. The one is vibrating screen machine. And we also have rotary screener for you. The rotary type sifter machine is popular among our fertilizer making customers.
Vibrating type fertilizer screen machine for sale
The vibrating screener machine takes advantages of vibrating force for screening the powders and granules. You can use it in your organic fertilizer powder making line. It is applicable for you to screen crushed organic compost and selecting the unqualified and qualified powders out. Meanwhile, you can also use it for screening the pelleted fertilizers in organic fertilizer pellet making process.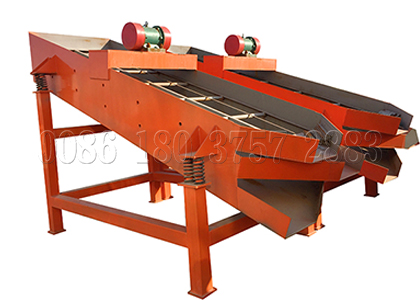 Hot sale rotary type powder screening machine
Comparing with the vibratory sifter machine, this rotary type screening machine is more environmental. You can add a cover on the machine for protecting the dust and powder pollutes the environment. What's more, it can also be used for both powdery fertilizer and granules manufacturing plant. Thus, this machine has good reputations among our customers.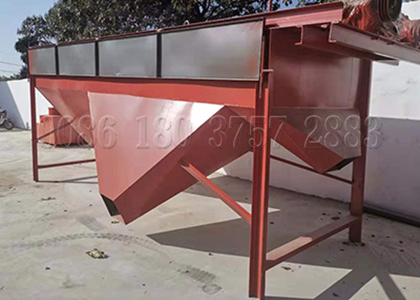 How does rotary screener machine improve the products quality in fertilizer production line?
In powdery fertilizer production line, the rotary screener is often be used after your crushing. And for screening the fertilizer granules, you can use it after the drying and cooling. Here you can know how the compost screening equipment make your products have high quality in fertilizer production processes.
Screening for making finer powder
Using this machine for screening pulverized fertilizer powders, you can select the unqualified fertilizer powders out and re-crush them. If the fertilizer powder in finer, you can make more profits. Meanwhile, for your fertilizer granules manufacturing, the finer the powder, the better the granulation effects, the better the granules quality.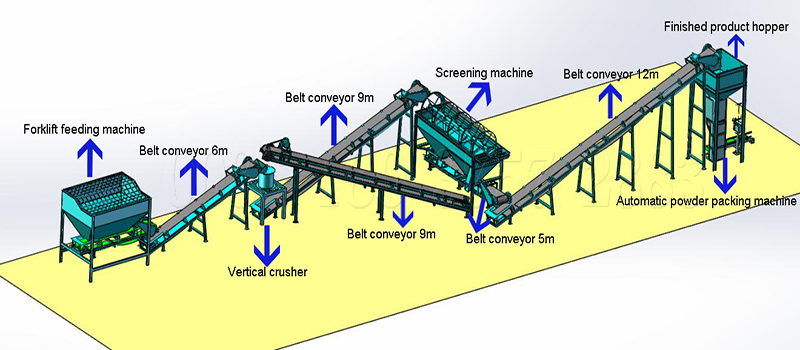 Screening for separating unqualified pellets out and making them better
For your commercial fertilizer granules manufacturing, you can use this screening machine after the drying and cooling. This machine can help you selecting the qualified granules out and then you send them to the next process, coating or packing. At the same time, the unqualified fertilizer pellets are available for you to crush them again and re-granulate. Finally, you can get well pelleted fertilizers with high quality.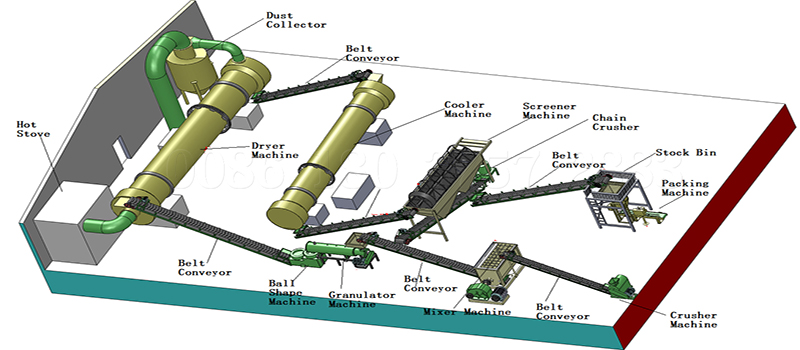 Where to find a granules sifter machine manufacturer?
Buying the rotary screener machine, it is important for you to find a professional fertilizer equipment supplier. Shunxin is an experienced fertilizer machine manufacturer. We employ high-quality materials, which have reached and even exceeded the national standard. What's more, according to your different requirements, it is available to customize for you. Moreover, there are many fertilizer machines for you to equip with the organic fertilizer screening machine. With these machines, your fertilizer manufacturing effects will be better.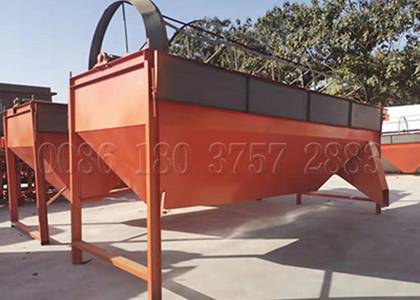 What is the compost screen separator machine price?
Shunxin has two types of fertilizer sifter machine. Generally, the vibrating screening machine is more economic than the rotary screener equipment. Because the rotary screener machine is more environment-friendly than the vibrating one. It reduces the dust pollution. And There are many specifications of the compost sifter for sale in Shunxin. They are different in production capacity and the classifications. It is alternative for you to classify your products into 2 or 3 classes. If you choose the 3 classes, the costs will be more than the 2 one. Meanwhile, you can choose some other machines for your fertilizer plant. We can provide you the factory prices.