Bentonite is a kind of montmorillonite clay which contains a little glimmerton, kaolinite, halloysite, chlorite, zeolite quartz, feldspar and calcite. Nowadays, people use bentonite in over 300 hundred of products at home and abroad. Therefore, people also call bentonite as "all-purpose soil". If you want to make bentonite pellets, you will need a bentonite pellet production line.
Under normal conditions, bentonite pellet is white or faint yellow. However, its color will change with the iron content in it. Sometimes, bentonite can be light gray, light green, pink, brown or red. Some kinds of bentonite pellets are loose and the other are very hard. Bentonite contains a lot of chemical elements including iron, magnesium, calcium, sodium, potassium and so on. There are two types of bentonite: Na-bentonite and Ca-bentonite. The content of Na2O and CaO in the bentonite has a huge influence on the its phy-chemical property. In addition, bentonite has good absorption ability, it can absorb many kinds of gases, liquid and solid matters. What's more, bentonite is helpful to pelletize the raw materials that are hard to be granulated.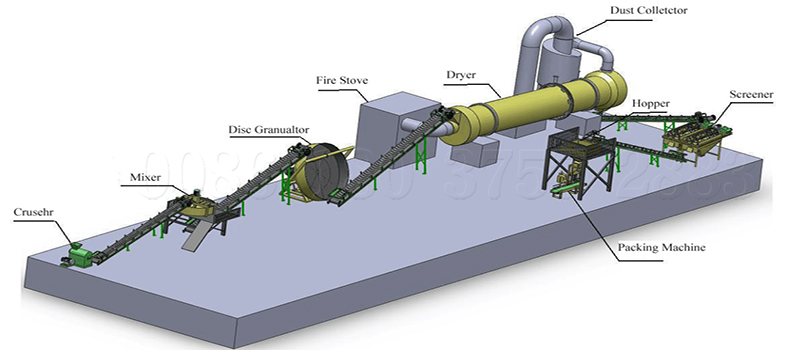 Three application forms of bentonite pellets
Quality bentonite pellet can be used to make kitty litter. Bentonite kitty litter is a very common product in the market, because it is highly effective economical. Kitty litter made from bentonite has some advantages. First of all, bentonite powder is easy to be granulated. Besides, it has strong water-absorption ability. Moreover, quality bentonite powder has strong deodorization capability. The simple producing process of betonite kitty litter goes: Firstly, you should put bentonite material and other additive like fragrance and adhesive into the mixing machine. Next, the evenly mixed material should be pelletized. You can use a Shunxin disc granulator or compacting granulator for the granulating process. Then in order to store the bentonite kitty litter for long, the bentonite pellets must be dried in a drying machine.
Bentonite is always used as a adhesion agent in compound fertilizer industry. If you add some powder bentonite into compound fertilizer material, the finished compound pellets will not agglomerate together easily.
Bentonite is a good conditioner for compound fertilizer production. You can reduce the moisture content of the compound fertilizer by adding some bentonite powder. In addition, bentonite itself also contains some nutrients for the soil and the plants. If you use a bentonite production line, you will get more nutritious compound pellet fertilizer.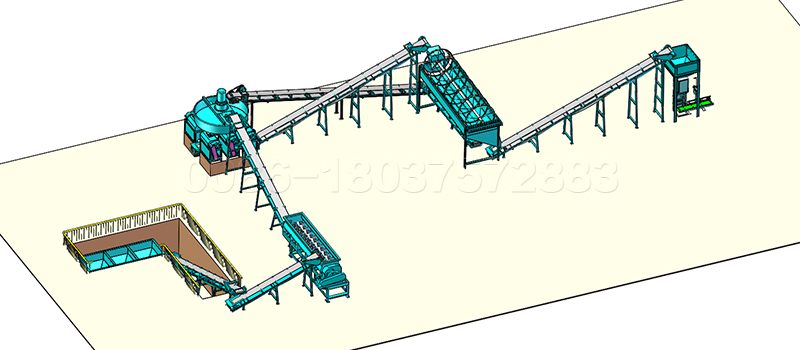 High-efficiency granulators for bentonite pellet production lines
The granulating facility is the core machine of a bentonite pellet production line. Nowadays, there are two kinds of hot-sale bentonite granulators in the market: bentonite disc granulators and bentonite compactor granulators. In the following, Shunxin will give you more information about these two bentonite granulators.
Shunxin bentonite disc granulator:
Bentonite disc granulator is a high-efficiency granulating machine and its granulation rate is above 93%. Shunxin engineers manufacture our disc granulators with smart design. There are three discharge ports on the pan part of the machine. With this design, labor strength will be decreased and the efficiency of labor will get improved. What's more, the foundation part of Shunxin pan granulator is thick and firm, which guarantees the granulating machine will work steadily. Shunxin disc granulators can make quality bentonite pellet and it has long service life. Apparently, Shunxin bentonite pan granulator is a ideal machine for you.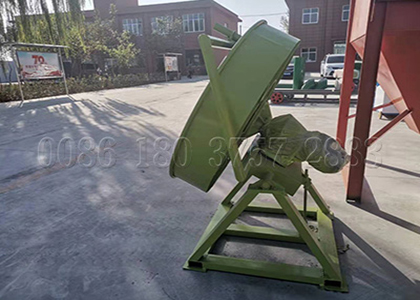 Bentonite Disc Pelletizer
Model: SXYZ-1800
Edge Height: 300mm
Rotary Speed: 21(r/min)
Capacity: 0.8-1.2t/h
Total Power: 3kw
Dimension: 2060*1700*2130(mm)
Bentonite compactor granulator:
Professional bentonite compactor machines employ dry granulation method to make bentonite pellet. We also called it as double roller granulator. Shunxin compactor machine is designed reasonably with advanced technology, so it is high-efficiency. What's more, there is one important thing you should notice: double roller granulators require that the raw materials should be dry enough. Generally, its moisture content should be among 5%~10%. Thus, the bentonite pellet made by a compacting machine doesn't need to be dried.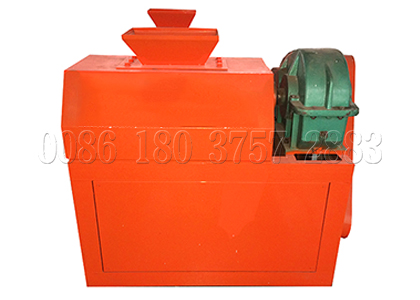 Double Roller Compactor Granulator
Model: SXJZ-1T
Power: 37-45kw
Grabule Diameter: 3-10mm
Roller Sheet Size: 300*300mm
Dimension: 1850*1100*2050(mm)
Color: green(can be customized)
How to make bentonite pellet through a bentonite pellet production line?
Whether you want to make bentonite kitty litter or you just want to use bentonite as adhesion for producing compound pellet fertilizer, you will need a bentonite pellet production line. In this production line, bentonite will go through the processes of crushing, mixing, granulating, drying, cooling, screening, coating and packing. We will introduce these processes to you in the following content.
Crushing process:
In this process, you will need a fertilizer crushing machine. In general, Shunxin suggests you choose a chain crusher, cage crusher or new type vertical crusher. This is not a necessary process. If you have fine powder bentonite material, you do not need to crush it.
Mixing process:
If you want to make bentonite kitty litter, you should add some fragrance and adhesive agent into the bentonite material. Shunxin has four kinds of mixing machines: horizontal mixer, double shafts horizontal mixer, single shaft horizontal mixer and disc mixer. You can choose a proper one from them according to your demand.
Granulating process:
Grabulating is very important. We've mentioned that you can make use of Shunxin disc granulator and double roller granulator to make bentonite pellet. Shunxin disc granulators and compactor granulators are efficient granulating equipment. Their granulation rates are both above 93%. However, there are also some differences between them. One aspect is that they have different moisture demands of the raw materials. For pan granulators, the moisture content should be at the range of 25%~30%. For compacting granulating machines, the moisture content should be among 5%~10%.
Drying process:
If you want to produce bentonite pellets with a disc granulating machine, you must equip a fertilizer drying machine for your bentonite pellet production line. Bentonite pellet will lose moisture quickly, because our drum dryers are efficient.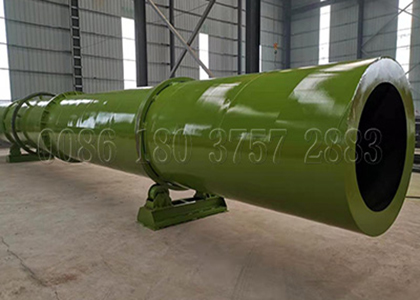 Shunxin Fertilizer Rotary Dryer
Model: SXHG-1515
Power: 11kw
Capacity: 4-6t/h
Rotating Speed: 6(r/min)
Installation Angle: 3°-5°
Cooling process:
You can not coat the hot pellets, because the coating grease will melt. Therefore, you need a cooling machine here. Shunxin cooling machine will cool down the dried bentonite pellets to the room temperature.
Screening process:
Not all the finished bentonite pellets are qualified. Hence, a screening machine will come into handy. The purpose of screening is to separate qualified and unqualified bentonite pellet. The unqualified bentonite granule will be conveyed to the granulator and re-pelletized.
Coating process:
If you aim to make bentonite kitty litter, you can just ignore this process. However, if you want to make compound pellet fertilizer with bentonite, you'd better use a coating machine to cover a protection layer on the compound fertilizer pellet. With a protection layer, the compound pellet fertilizer will not part easily.
Packing process:
If your production yield is small, you can take manual packing method. But for large-field bentonite pellet production line, manual packing is not practical. Shunxin can provide you single bucket packing scale and double bucket packing scale for you, you can choose according to production yield.
Tips: If you buy a disc granulator for your bentonite pellet production line, you will also need a drying machine and a cooling machine. If you choose a compacting granulator, you will save some money for not buying a drying machine and cooling machine.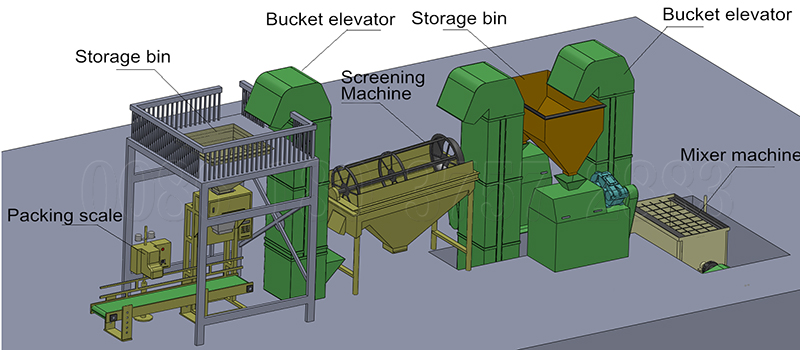 How to make a plot plan of a bentonite pellet plant?
You can not make a design of your factory site just by imagining. You could a factory site according to your actual needs. In order to make a perfect site design of your factory, we suggest you should manage production yield and budget at first. If you provide us specific information about your budget and capacity requirement, Shunxin expert team will try their best to design an optimal bentonite pellet production line for you. In a word, you should find a good bentonite equipment supplier to help you design your bentonite granule plant.
Shunxin Heavy Industrial Machinery is a leading enterprise in manufacturing bentonite pellet facilities. We are confident and capable to supply superior bentonite granule making machines to you. If you are planning to buy bentonite pellet facilities, you can contact us in time. Shunxin is looking forward to having a good cooperation with you!