Compound fertilizer refers to the chemical fertilizer that contains two or more kinds of chemical elements. Compound fertilizer has a lot of nutrients in and it can take effect quickly. Therefore, compound fertilizer is very important for promoting the growth of crops. Compound fertilizer granulator is the machine that can make chemical material into compound pellet fertilizer. In addition, nitrogen, phosphorus and kalium are main elements of compound fertilizer, so we also call compound fertilizer pellet machines as NPK fertilizer granulator machines. NPK fertilizer granulators are key machines of compound fertilizer production lines.
For your reference, compound fertilizer pellet facilities are classified into pan compound fertilizer machine, Shunxin rotary drum compound fertilizer pelleting machines, fertilizer roller compactors, etc. These three compound fertilizer granulating machines are totally different from their appearance to their working principles.
As an investor, you should know more knowledge about all the compound fertilizer pelletizers, and then you are able to choose a best one for you fertilizer plant among them. The following are some compound fertilizer machines that are recommended by Shunxin experts.
Roller Press Granulator
Model: TDJZ-1T
Power: 11-15kw
Granule Diameter:  3-10mm
Roller Sheet Size: 150*220mm
Dimension: 1450*800*1450mm
Color: red(can be customized)
Shunxin engineers' recommendations on compound fertilizer granulators
There are different types of compound fertilizer granulator machines in the fertilizer facility industry. They differ in their working principles and mechanical characteristics. If you want to buy one from these compound fertilizer making machines, the engineers of Shunxin Heavy Industry have got three recommend compound pellet granulators for you. Shunxin will give you some recommendation about our compound fertilizer granulation equipment as follows:
Disc compound fertilizer granulator for sale
The disc compound fertilizer pelletizer adopts integral arc structure, and its granulation rate is above 93%. Each disc pan fertilizer granulator has three discharging ports in order to improve production efficiency. At the bottom of the pan part, we strengthen it with steel board for making it sturdy and durable. If you operate and maintain the disc compound fertilizer pellet making machine in a right way, you will make use of it for a longer time. As for the capacity of disc compound pelletizer, the smallest fertilizer granulator can produce 0.02 ton per hour and the biggest one can produce 6 tons compound pellet fertilizer per hour. This kind of fertilizer pellet making machine is more suitable for a small or medium-size fertilizer plant.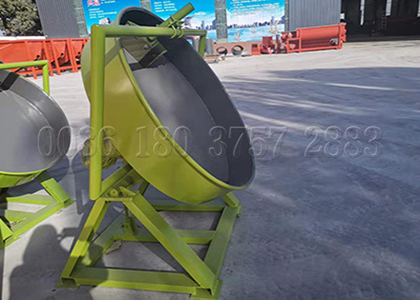 Pan Pelletizer Equipment
Model: TDYZ-500
Edge Height: 200mm
Rotary Speed: 32(r/min)
Capacity: 0.02-0.05t/h
Total Power: 0.55kw
Dimension: 650*600*800mm
Shunxin double roller compound fertilizer granulator for sale
This kind of fertilizer roller compactor employs advanced extrusion technology. The pellet product of this granule machine is solid enough and you do not need to dry the compound pellet fertilizer with fertilizer driers.
In addition, this granulator cost you less than other fertilizer granulators, and it can help you get economic returns quickly.
What's more, it is easy for you to operate and maintain a roller compound fertilizer granulating machine.
Besides, if you choose fertilizer roller compactors for your compound fertilizer production line, you don't need to spend extra money for buying fertilizer dryer and cooler. That is because the raw material for double roller compactor is pretty dry.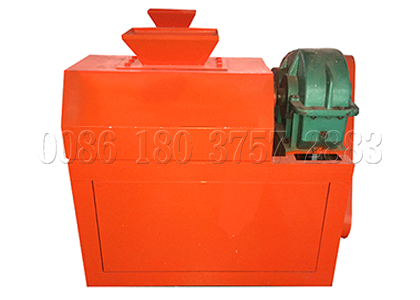 Double Roller Extrusion Granulator
Model: TDJZ-1T
Power: 37-45kw
Granule Diameter:  3-10mm
Roller Sheet Size: 300*300mm
Dimension: 1850*1100*2050mm
Color: red(can be customized)
Factory price rotary drum compound granulator manufactured by Shunxin
The rotary drum granulation machine is a key machine of a pellet fertilizer production line. It is usually applied to large-scale compound fertilizer plants. Rotary drums are high-efficiency granulators, and the granulation rate of them is above 90%. If you have raw material whose moisture content ranges from 25% to 30%, you can make use of this machine to make compound pellet fertilizer. The inner side of the drum is covered with stainless steel, so it is antirot and wear-resisting.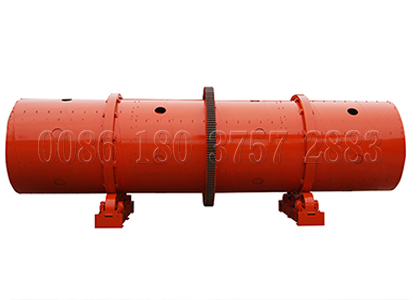 Rotary Granulation Machine
Model: TDZGZ-1240
Power: 5.5kw
Diameter: 1200mm
Installation Angel: 2°-5°
Rotary Speed: 17(r/min)
Capacity: 1-3t/h
What is the best compound fertilizer granulator?
It is understandable that all of you want to choose a best compound fertilizer granulator for your fertilizer plant. So, which one is the best granulator? In fact, it is quite a difficult question. You can not just simply regard a compound fertilizer granulator as a good one or a bad one. All the compound fertilizer pelletizers have their own advantages. You might take the granulation rate as your standard to compare all the compound fertilizer making machines, but here is one thing you should know: the granulation rate of Shunxin compound pellet making machines are all above 90%. It seems that your evaluation criteria is not that reasonable.
As a matter of fact, the characteristics of your raw materials have huge influence on the granulating efficiency of your compound fertilizer granulating machine. Thus, there is no so-called "best compound fertilizer pelleting machines" but "most suitable compound fertilizer granulator ". You need to choose a compound fertilizer pellet granulator according to your raw material. On this basis, you should find a powerful compound fertilizer granulator manufacture where you can get your pelletizing machine. For your information: Shunxin Heavy Industry is an experienced fertilizer pelletizer manufacturer, and we promise to provide you satisfying compound pelleting machines for you.
Compound pellet fertilizer manufacturing principles with fertilizer granulators
For the three compound fertilizer granulators that we've mentioned, the working principles of them are different: granulation by centrifugal force and extrusion granulation. Disc granulators and rotary drums make use of centrifugal force to make compound pellet fertilizer, and double roller granulators adopt the method of extrusion granulation.
Let's talk about disc compound fertilizer granulators first. At the beginning, the raw material enters into the disc through a conveyor and rotate along with the disc. Under the action of centrifugal force, the raw material condenses into pellet fertilizer gradually. This method requires that the raw material should be slight damp. Rotary drums share same working principle with disc granulator. In fact, a rotary drum granulator rotating equals to several disc pelletizers rotating at the same time. Therefore, rotary drums are always used in large scale compound fertilizer plants.
Dis-similarly, double roller granulators pelletize raw material with extrusion granulation method. There is a pair of rollers in the double roller pellet making machine. The pair of rollers are infested with many same-sized pits. Through this pair of rollers, the raw material will be extruded into compound pellet fertilizer. This method requires that the raw material should be pretty dry, so double roller granulators are special granulators for making compound pellet fertilizer.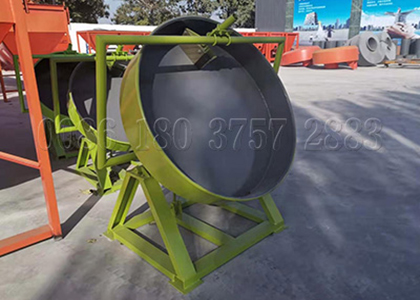 Disc Granulator
Model: TDYZ-800
Edge Height: 200mm
Rotary Speed: 21(r/min)
Capacity: 0.1-0.2t/h
Total Power: 1.5kw
Dimension: 900*1000*1100mm
How much do Shunxin fertilizer granulators cost?
The cost of the compound fertilizer granulators is one of the concerns that investors care about. The prices of fertilizer pellet machines have influence on the investment budget, so it is understandable that you place the prices of granulators into priority. Different Shunxin compound fertilizer granulating machines are priced differently. The following is the pricing principle of Shunxin Heavy Industry.
Basically speaking, Shunxin prices granulating facilities at cost principle. On the same kind of compound fertilizer pelletizer, larger model means larger demand of materials for making the machine, so the larger models cost more than small models. What's more, the option of the motors will influence the price of our compound fertilizer granulators. Equipped with Siemens motors, your compound fertilizer pelleting machine will be a little expensive. And equipped with Chinese-made motors, you will spend less on your compound fertilizer granulation machine.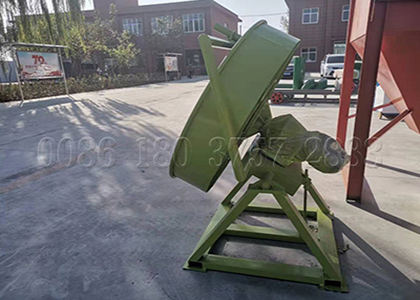 Pan Pellet Mill Machine
Model: TDYZ-1800
Edge Height: 300mm
Rotary Speed: 21(r/min)
Capacity: 0.8-1.2t/h
Total Power: 3kw
Dimension: 2060*1700*2130mm
Shunxin compound fertilizer granulators markets
Shunxin Heavy Industry has a lot of experience on manufacturing compound fertilizer facilities. We are one of the best China fertilizer granulator machine manufacturers. Over the past years, Shunxin has sold our compound fertilizer equipment in domestic markets all over China. At the same time, we also have been expanding our global market. We hope all our clients can get high-quality compound fertilizer granulators from Shunxin through online purchase. By now, we have foreign clients coming from India, Philippine, Vietnam, Bangladesh, Turkey, Uzbekistan, Zimbabwe, South Africa, Brazil and so on. Shunxin Heavy Industry have a good reputation among our clients, because we always try our best to give them the best compound fertilizer facilities and service. In the future, Shunxin will keep as always. May all the compound pellet fertilizer investors successful!