Because of the powder nature, granulating will be a good choice. For turning powders into granules, a powder granulator machine will make it easier. Shunxin has different types of machines for granulating powders to pellets. Generally speaking, it can be divided into 3 types according to the granulation methods. Meanwhile, you can choose a suitable powder pelletizer for your different materials. Shunxin provides you high quality machine at favorable price. What's more, we can customize for you. Whether you want to use it on your fertilizer manufacturing business or some other powder business, it can meet you needs because the wide applicability.
What does granulating mean?
Granulating is a process for turning powders into granules. It turns different powders into pellets. Shunxin has powder granulator machines for you to make pellets. Generally speaking, there are 3 methods for making powders into pellets: stirring granulation method, rotating granulation and extrusion granulating. The rotating granulation takes advantages of the rotating body and centrifugal force for granulating. And the roller extrusion granulation method presses powders into pellets, utilizing the extrusion forces. While, the stirring granulation technology stirs the powder into granules because of intermolecular force. Granulating is a good choice for you to improve the powdery products physical nature. It can not only makes the powder more convenient for transporting and storing, but also reduces the dust pollution.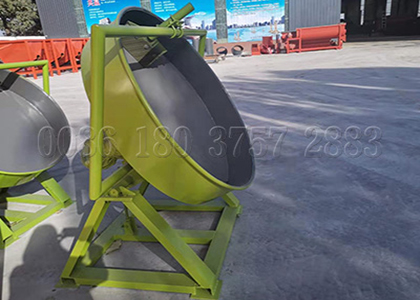 Powder granulator machine
Model: SXYZ-1200
Edge Height: 250mm
Rotary Speed: 21(r/min)
Capacity: 0.3-0.5t/h
Total Power: 1.5kw
Dimension: 1200*14700*800mm
How to produce granules by powder granulator machine?
Shunxin manufactures various powder pelletizers for your different granulating requirements. Meanwhile, these uses different powder granulation technologies.
Powder to granules by rotating granulation
It's suitable for you to use Shunxin disk pan powder granulator and drum pellet making machine for pelletizing. When you put the powder materials into disc, the rotating disc will make them into granules because of the centrifugal force. And then the finished pellets will be out from the outlet. Meanwhile, the unfinished powder will continue being granulated. While, the drum granulation is a little different. It will be better if you add some liquid during the granulation process. Then the particles will squeeze together and being balls because of the high-speed rotating of cylinder. The materials moisture content among 25%~30% are suitable.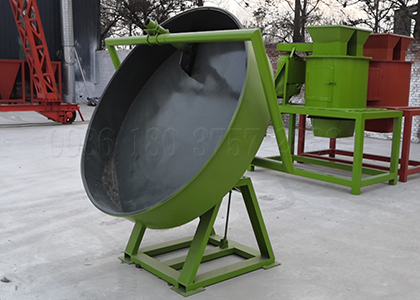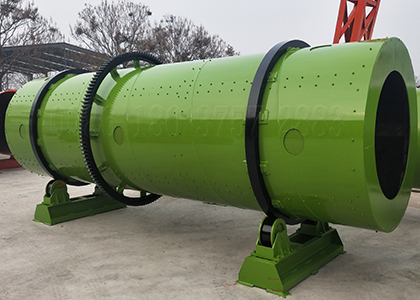 Powder to granules by stirring
Shunxin new designed organic fertilizer granulator machine employs this technology. It has high-speed stirring force. At the same time, the resulting aerodynamic force will make the powdery materials mixing, granulating, balling and densification. It can accept the moisture content between 25% and 30%.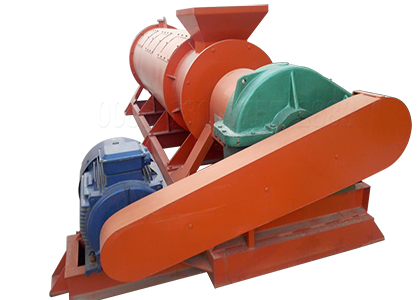 Stirring granulation equipment
Model: SXJZ-600
Installation Angle: 2°-2.5°
Capacity: 1-1.5t/h
Total Power: 37kw
Dimension: 4100*1600*1150mm
Application: making powder into pellets
Powder to granules by extrusion force
Shunxin fertilizer compactor roller machine is a special powder pelletizing equipment. There are roller sheets inside the machine. What's more, the roller sheets has many shaped grooves. When granulating, these two roller sheets will strongly press the powders into big tablets. And then there will be a crushing component, which can crush the shaped tablets into small pellets. For your information, it can accepts the materials, whose moisture content is between 5% and 10%.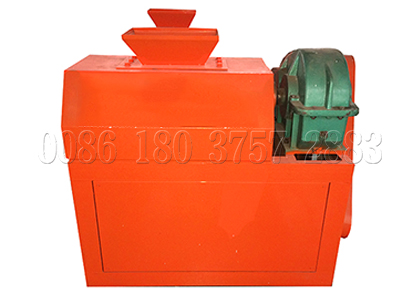 Extrusion granulation equipment
Model: SXJZ-1T
Power: 18.5-22kw
Granule Diameter: 3-10mm
Roller Sheet Size: 150*300mm
Dimension: 1450*850*1500(mm)
Color: red(can be customized)
Where can you use Shunxin powder granulator machine?
Shunxin powder processing equipment is a key equipment for making powder into pellets. You can use it for both organic and complex fertilizer production.
Making organic fertilizer
For making organic fertilizer, you can compost the organic materials and then crush them into powders. After you turn them into powder, it's time for you to use the powder granulating facility. Shunxin rotating granulation equipment and stirring granulator are suitable pellet mills for you. For your information, the organic materials can be chicken poo, cow dung, pig waste and some other animal manure. The agricultural waste, such as straw waste, sawdust, and peanut shells are also applicable.
Making compound fertilizer
For making compound fertilizer, you can batch the straight fertilizers by Shunxin batching system. After the crushing and mixing evenly, the powder pellet mill will granulate them. Then you can get compound fertilizer granules. The applicable materials can be sodium silicate, phosphorus, ammonium phosphate, ammonium sulfate, potassium sulfate, molasse, calcium carbonate and some others.
Pharmacy, food, chemical industry, scientific research unit, laboratory use
Besides the fertilizer production business, it is applicable for applying this machine on some other fields. Shunxin powder pelletizer has strong applicability. For example, if you have some Manganese Oxide powders and you want to make them into pellets. It will be a good choice for you to choose Shunxin granulator.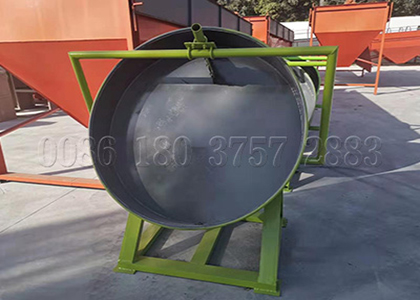 Powder processing equipment
Model: SXYZ-500
Edge Height: 200mm
Rotary Speed: 32(r/min)
Capacity: 0.02-0.05t/h
Total Power: 0.55kw
Dimension: 650*600*800mm
How to keep powder granulator machine work for a long time?
For prolonging the service time of your powder processing machine, here are some suggestions for you.
Check the components regularly. It is important to make sure all the parts are not wear. If you find that there is something wrong, you'd better fix it in time.
Keep equipment in a dry and clean environment. If there are acid or some corrosives in air, the machines will get wrong.
Clean the feeding port after granulation finished.
Do not stop the machine until the materials in the feeding port are used up.
Use suitable powder for granulating. Each powder processing equipment has its different requirements on the size and moisture of materials. If the powder materials you use are not suitable for the machine, it will break granulator.
Butter rust-preventative oil on the machine, if you won't use it for a long time.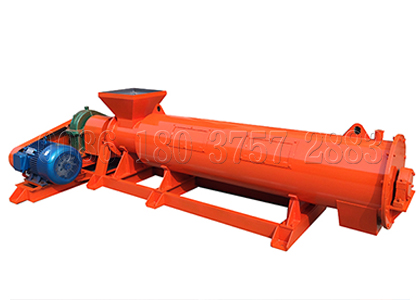 Powdery fertilizer pellet making machine
Model: SXJZ-600
Installation Angle: 2°-2.5°
Capacity: 1-1.5t/h
Total Power: 37kw
Dimension: 4100*1600*1150mm
Application: making powder into pellets
Advantages of pelleted fertilizer over powder
Nowadays, there are powdery fertilizer and granular fertilizers on the market. Why pelleted fertilizer is better than powdery one? Why it is better for you to manufacture granules than powder?
The pelleted fertilizer has longer warranty period than powder. Generally, the warranty period of powdery fertilizer is one year. However, if you make powders into granules, the period will be longer, which is about 18 months and even 2 years.
Fertilizer pellets are more convenient for transporting and storing. The powder is not stable, which has strong flowability. When you are going to transport it to another place, it will be easy to be lost. Meanwhile, there will be some powder sticky on the bag or some other containers. However, if you make them into pellets and then these problems will be solved because of the physical property of granular fertilizers.
Pellets reduces the dust pollution. Whether in the transporting or the fertilizing, there will be some powders lost and pollute the environment. And making power to pellets, there will be less pollution.
Have interests on the details about adding elements? Contact us and we can provide you the detailed process.
Why pellets is better than powder for using as fertilizers?
It will be better for you to use fertilizer pellets in your crops than powders. Using powdery fertilizer in your crops, it will be easy to be blown away by wind. However, using fertilizer pellets can avoid this problem.
The granular fertilizer can provide nutrients for plants evenly. Because the even mixing before granulating, the granulated fertilizer granules will have uniform nutrients. Therefore, it can provide uniform nutrients for plants evenly.
The fertilizer granules have more nutrients than powdery fertilizer. When you make powdery fertilizer into granules, it is alternative for you to add some other nutritive elements before the granulating. You can use a batching machine for batching the powdery elements well and then mixing them evenly. After you mix these elements evenly, you can make them into granules with the help of powder granulator equipment. Finally, you can get fertilizer granules, which has uniform nutrients.
From the above, it is a better choice for you to turn powders into pellets. Whether in fertilizer making industry or some other fields, a powder granulator will be helpful. And Shunxin provides you various pellet making machines for you to turn powder to pellets. Especially, because of the different property of powdery materials, there are wet granulation machines and dry granulator for your reference.
Wet type powder granulation equipment
Model: SXZGZ-1240
Power: 5.5kw
Diameter: 1200mm
Installation Angel: 2°-5°
Rotary Speed: 17(r/min)
Capacity: 1-3t/h
How much is the powder granulator machine?
ShunXin manufactures various powder granulator machines. They are different in size, production capacity, required materials, manufactured materials and so on. Meanwhile, each equipment has its different specifications and features. For example, the rotary drum powder granulation equipment is more expensive than other types pelletizer. Because its production capacity is the largest comparing with other machines. And the pan granulator costs less among all the powder pellet mills. Moreover, the smallest size of pan pelletizer is often used in lab.
Besides the production capacity and size, the materials we use on each equipment also influence the price. Actually, all the materials we use have achieved the national standard. However, if you want to use higher quality materials for your equipment, we can also customized for you. In the same way, it's also available for customizing the production capacity. We will try our best to meet your needs, customizing a special equipment for you.