If you want to make your organic waste available or turn them into organic fertilizers. It is essential for you to equip with a bio compost machine. There are 6 types turner machines for you to composting bio materials. Whether you want to use windrow composting or groove composting, Shunxin machines can meet your needs. Moreover, for your convenient operating, we uses advanced design on bio fertilizer composting machinery. Especially, You can get high quality composting machines at favorable price from Shunxin.
What biotech machines can you use for waste compost?
For your waste compost requirements, there is bio compost machine you can use. Because of different composting requirements, Shunxin provides different bio fertilizer compost making machines for you. You can use it for your windrow composting needs. Meanwhile, if you want to make compost in groove, it is also applicable for you to use our groove type bio compost turners.
Bio windrow compost making equipment for sale
Shunxin has 3 types of bio waste windrow turners for you to choose. While, you should mix your bio materials and some accessories at certain proportion firstly. And then you can rank them into long and narrow windrows. After your preparation, you should turn these materials regularly, avoiding the temperature of bio materials rise to 65°C. What's more, the length of materials windrows depends on you. What you need to pay attention to is the width and height. For your information, it will be better if you compost in the simple greenhouse.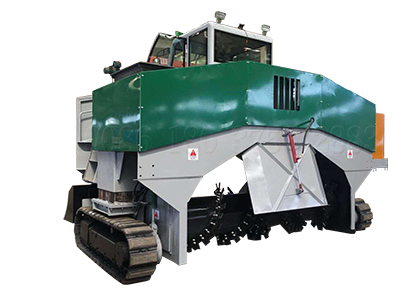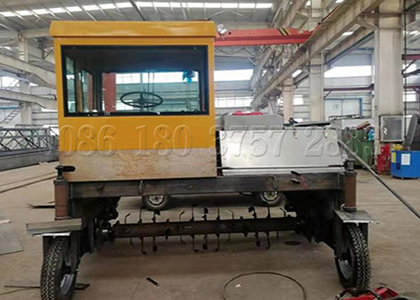 Groove composting machine for bio waste compost
Shunxin groove type bio compost fertilizer processing machine is also popular among our customers. Different from the windrow bio organic composting, you should turning these materials in the fermentation groove. And, Shunxin recommend you that you can equip with a transitional machinery for realizing multi-slot functionality. It is more suitable for large scale bio compost manufacturing.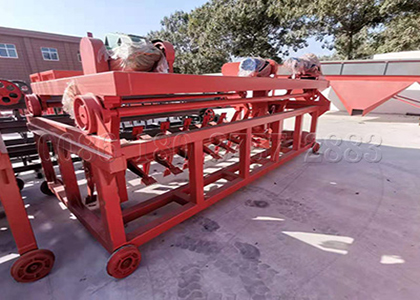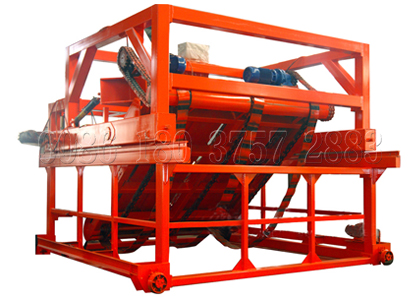 How to operate bio compost machine?
Shunxin bio organic compost turning machines uses advanced design for making your operation easily. The groove bio organic fertilizer composting equipment uses automatic control system. While, it only need one person to drive the windrow bio compost making equipment for turning materials. For operating the groove type turner, what you need is a remote-control unit. And then you can control the whole equipment. However, if you choose windrow composting machine for your bio compost making, you can operate the machine by steering wheel. When you drive the machine, you can control the turning, forward and backward. Whether you use Shunxin bio compost equipment for windrow composting or groove composting, the operating are easy.
Step by step procedure for taking the trial run of bio composting machine
Before you take a test run, you should examine the bio organic compost turner firstly. And then you should take test run with no load. After all these process, it's suitable for you to take the final test run with load.
Examining before test run
Firstly, you should check the reducer and the components for making sure there are enough lubricating oil.
Then, making sure the voltage, electrical machinery are suitable for running the machine.
Finally, it is important for you to check whether the bolts and attachment are loose or not.
Running without load
Taking a test run of bio waste compost equipment, if you find that it rotates reversedly, you'd better adjust the three-phase circuit connection. Meanwhile, if there are some abnormal noise or the temperature of bearings are too high, it means this machine is not suitable for working now.
Running load
During the test run with load, if wheel cutters touch the ground, stop the bio compost facility immediately. What's more, the abnormal noise also shows there are something wrong with the turner machine.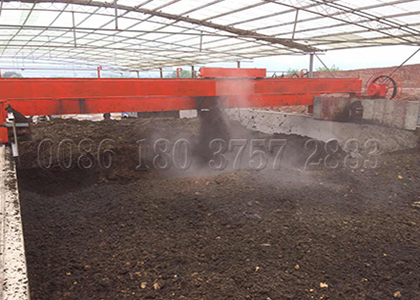 Wheel type bio compost turner
Turning depth: 1.5-3m
Turning span: ≤30m
Advantages: Highly automatic, energy-saving…
Color: red(can be customized)
Application: composting organic wastes to fertilizer
7 featured design of biocompost machines for your better using
Shunxin adds an automatic spraying of liquid bacteria device on bio compost machinery.
The turning machines adopts infinitely variable speeds for suiting the loads of materials.
We use stirring blades for mixing evenly, turning quickly so that the materials can fully contact with air. Then the fermentation effects will be better.
For making your operation be more convenient and easier, there is a controller, whick you can use it for operating it.
There are limit switch for making you operate it safely.
We adopt adjustable hydraulic lifting on turning roller.
The lid of forklift type bio compost manufacturing machine is mobilizable, You can control the turner shafts inside the cockpit.
What materials can you use for making bio compost?
Actually, there are much bio organic waste which can be used for making compost by using bio compost machines.
Agricultural waste. It often refers to the straws, poultry manure, etc. These materials are easy to get. Thus, it is a good chance for you to use them as bio materials.
Animal manure. The animals manure is the main materials for making bio organic compost. It is rich in organic matters.
Food waste. The food waste has high moisture content and organic matter. It only needs simple process for disposing it. And then it will become good bio organic compost.
Municipal waste. It includes organic solid waste, which has organic matter. These waste often roots in residents everyday lives, business activities and so on.
Organic sludge. Organic sludge from food industry, paper making and oil refining industry are also has organic matters. However, there will be much heavy metal. So, you'd better use these sludge carefully.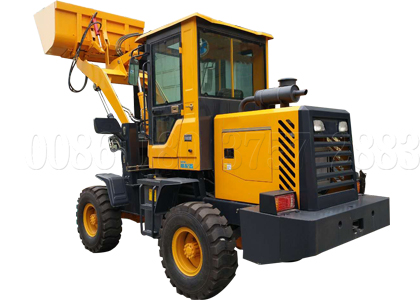 Small scale bio compost turner
Model: SX-300
Color: Yellow(can be customized)
Size: 4930*1620*2660mm
Application: Turning organic wastes piles
Feature: Also can be used as a forklift
Bio compost plant machine price
If you want to start a bio compost making plant, Shunxin compost fertilizer equipment manufacturer will be a wise choice for you. Our products are made by our own factory. We have professional fertilizer equipment manufacturing team for designing and improving the machines. Our bio compost machine is high quality with delicate design at best price. Shunxin manufactures 6 types bio organic compost turning equipment for you to choose. Besides the different appearances, operation methods, production capacity and the power consumption, each of them has their various specifications. Different specifications have different prices. You can choose the most suitable bio composting machine for your plants. Whether you want to buy a turner for your small scale composting requirements or large yield compost turner, we can recommend you suitable machines. Especially, we can also customize for you. From the color to the design, Shunxin tries our best to make you satisfied. We will provide you professional suggestions for you compost fertilizer manufacturing.