Rotary drum granulator is a kind of molding machinery that can make raw materials into pellet fertilizer. It employs the way of aggregation granulation to make pellet fertilizer. In the fertilizer production lines, the rotary drum granulator is one of the key machines. Rotary drums are suitable for large scale factories to produce pellet fertilizer. For your information, you can use rotary pellet fertilizer granulators both in compound fertilizer production line and organic pellet fertilizer making line. If you want to use a rotary drum to start your fertilizer business, you should make sure that the moisture content of your material is among 25%~30%.
Different models of rotary granulating machine have different production capacity. The experts of Shunxin Heavy Industry have designed 5 models of rotary drums for you to choose. The minimum output of Shunxin rotating drum granulators is 1 ton per hour while the maximum output of them is 30 tons per hour. If these models are out of your option, Shunxin Heavy Industry can customize rotary granulator machine for you. The granulating rate of Shunxin rotary drum granulation facility is high, so our granulating products are popular in the fertilizer equipment market.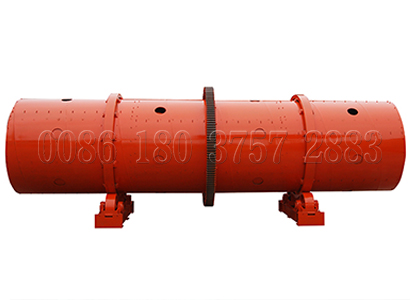 Rotary Granulator
Model: SXZGZ-1240
Power: 5.5kw
Diameter: 1200mm
Installation Angel: 2°-5°
Rotary Speed: 17(r/min)
Capacity: 1-3t/h
Different raw materials of Shunxin rotary drum granulators
Shunxin rotary pellet fertilizer making machine can produce both compound pellet fertilizer and organic pellet fertilizer. There is no doubt that the two different types of pellet fertilizer need different raw materials. Shunxin Heavy Industry will show what raw materials they relatively need as follows.
For a compound fertilizer rotary granulator, the raw materials are some base fertilizer powder and semi-finished products of compound fertilizer. To be specific, they are ammonium nitrate, ammonium sulfate, urea, calcium superphosphate, potassium chloride muriate, potassium sulphate and so on.
For an organic rotary drum granulating machine, the source of the raw materials is very wide. They could be:
Animal wastes including chicken manure, cow dung, pig manure, etc.
Municipal sludge(the heavy metal in it complies with the international standards)
Industrial solid wastes including draff, vinegar residue and bagasse.
Agriculture wastes including stalks, bean dregs, biogas residue and so on.
Using these raw materials to make organic pellet fertilizer with Shunxin rotary drum fertilizer making machine, you can earn more profits because these raw materials are and easy to get. What's more, it is also eco-friendly to process wastes into pellet fertilizer.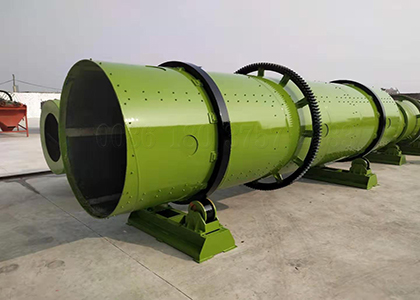 Rotating Drum Fertilizer Granulator Machine
Model: SXZGZ-1560
Power: 11kw
Diameter: 1500mm
Installation Angel: 2°-5°
Rotary Speed: 17.5(r/min)
Capacity: 3-5t/h
Top-nutch rotary drum granulator design
Shunxin rotating granulators are powered by electric, so there won't be any waste discharged. This means our rotary drums will not pollute the environment;
The rotary drum machine of Shunxin Heavy Industry are designed reasonably with advanced technology;
Shunxin employs high-quality alloy to manufacture rotary granulators, so they are antirot and hard-wearing;
The inner side of the rotary drum is covered with rubber sheets or corrosion resistant plates. Due to this, the raw materials won't stick inside the rotary drum fertilizer making machine;
The drum part is made of screw-thread steel which is durable;
By adopting one-piece molding technology, there is no welding cracks of the drum.
Because of these design benefits, Shunxin rotary drum granulating machines have became hot-sale products in the fertilizer equipment market.
Six impressive features of rotary drum granulators
Though you do not need to spend too much money on a Shunxin rotary granulator, you can obtain good economic returns quickly;
You can operate and maintain the rotary granulating machine easily;
The output of a rotary pellet fertilizer making machine is pretty high, and Shunxin rotary drums are energy-saving ones;
The granulation rate of Shunxin rotary drum fertilizer facility is about 90%. There is little returning material which is fine and easy to be re-granulated;
From feeding to discharging the raw material, the whole pelletizing process last 3~5 minutes. Shunxin rotary granulation equipment can make pellet fertilizer rapidly;
The finished pellet fertilizer of our rotary granulating machine is hard and the appearance of the finished pellet is good.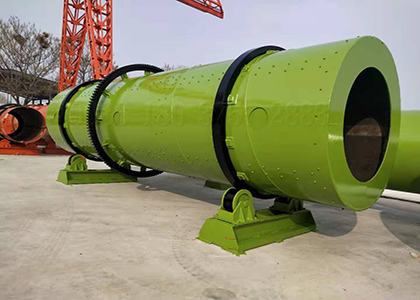 Fertilizer Rotary Granulating Machine
Model: SXZGZ-1870
Power: 15kw
Diameter: 1800mm
Installation Angel: 2°-5°
Rotary Speed: 11.5(r/min)
Capacity: 5-8t/h
What is the working principle of a rotary granulator machine?
If you know how a rotary granulating machine works, you will have a better understanding of this granulator. The following is the specific working principle of rotary drums.
First of all, the main motor of the rotating drum granulator drives the belt and the belt pulley to move.
Then, through reduction drive, the main driving shaft starts driving the drum part to rotate. The raw materials enter into the rotary drum at the feed end.
In the rotary drum granulator, the raw materials get pelletized through the function of the special internal structure.
Next, the finished pellet fertilizer will come out of the rotary granulating machine at the discharge port. The whole granulating process lasts for 3~5 minutes, which means Shunxin rotary drums can produce pellet fertilizer fast.
In addition, Shunxin rotary drums can achieve continuous volume-produce. You can gain more earnings with large output.
The granulation rate of rotary granulators is about 90%. Honestly speaking, the granulation rate is pretty high. However, in order to maximum your profits, we suggests that you take some measures to improve the granulation rate.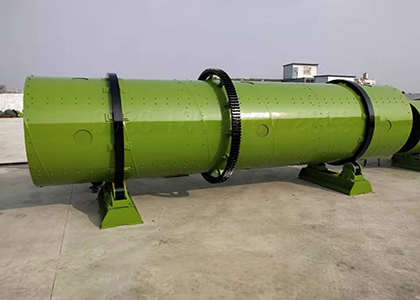 Drum Pelletizer
Model: SXZGZ-2080
Power: 18.5kw
Diameter: 2000
Installation Angel: 2°-5°
Rotary Speed: 11(r/min)
Capacity: 8-15t/h
How to improve the granulation rate of rotary drum granulators?
Make sure that you have high-quality and reasonable formulas
The temperature and moisture content of the raw material are two important factors that can influence the pelletizing effectiveness. Therefore, if you want to improve the granulation rate of your rotary granulator, you must have accurate and high-quality formulas for making pellet fertilizer. On the basis of well-balanced raw material, you can continuously optimize your formula according to the traits of your rotary drum. By doing so, your rotary drum fertilizer machine will become more efficient.
Choose a superior rotating granulator
The rotating speed and the internal structure of the rotary fertilizer making equipment can influence the granulating effectiveness greatly. Therefore, you can choose a well-designed rotary drum granulator for better granulating effectiveness. Shunxin rotary granulating equipment would like to be your best choice. With rotation of the rotary drum, the raw material is mixed evenly in the rotary granulator. What's more, you can adjust the rotating speed of Shunxin rotary drum according to feeding amount of the raw material.
High-quality rotary drums can guarantee a high granulation rate, but you also need to maintain high-quality rotary granulators. If you do a good work to maintain it, you can make use of your rotary drum for a longer time.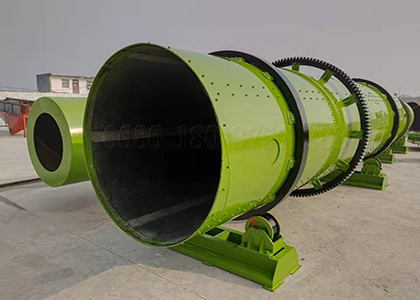 Drum Fertilizer Pellet Mill
Model: SXZGZ-3210
Power: 37kw
Diameter: 3200
Installation Angel: 2°-5°
Rotary Speed: 9.5(r/min)
Capacity: 15-30t/h
Seven practical tips for maintaining a rotary drum granulator
It is not complex to maintain a rotary pellet fertilizer machine in the daily use. You just need to master how to maintain the important wearing parts of a rotary granulator.
The main bearing nearly bears all the load of the rotary drum, so you must make sure the lubricating oil is clean and sealed well by the seal ring. Pay more attention on the main bearing;
The newly installed big gear wheel might be loose, you should check this part carefully;
To observe if all the parts of the rotary drum are working well;
You should inspect the attrition rate of your rotary drum, because there are some quick-wear parts of it. If any part of the rotary drum needs to be changed, you should replace it with an alternative timely;
You should place the rotary drum should on flat ground;
If the temperature of the bearing rises, you should halt the granulator machine and uncover the reason;
When the big gear wheel start to work, if there is any impact sound, you should halt the rotary drum and inspect it.
There are different models of rotary drum granulators in Shunxin Heavy Industry. If you want to get more information, contact us!